Please note Central Tech Stadium is now hosting Community Hours under the dome at specific days and times! Community Hours allow the community to use the field at no cost during the holidays. Please see the schedule below. We encourage the community to make use of this time. Please read our Frequently Asked Questions below.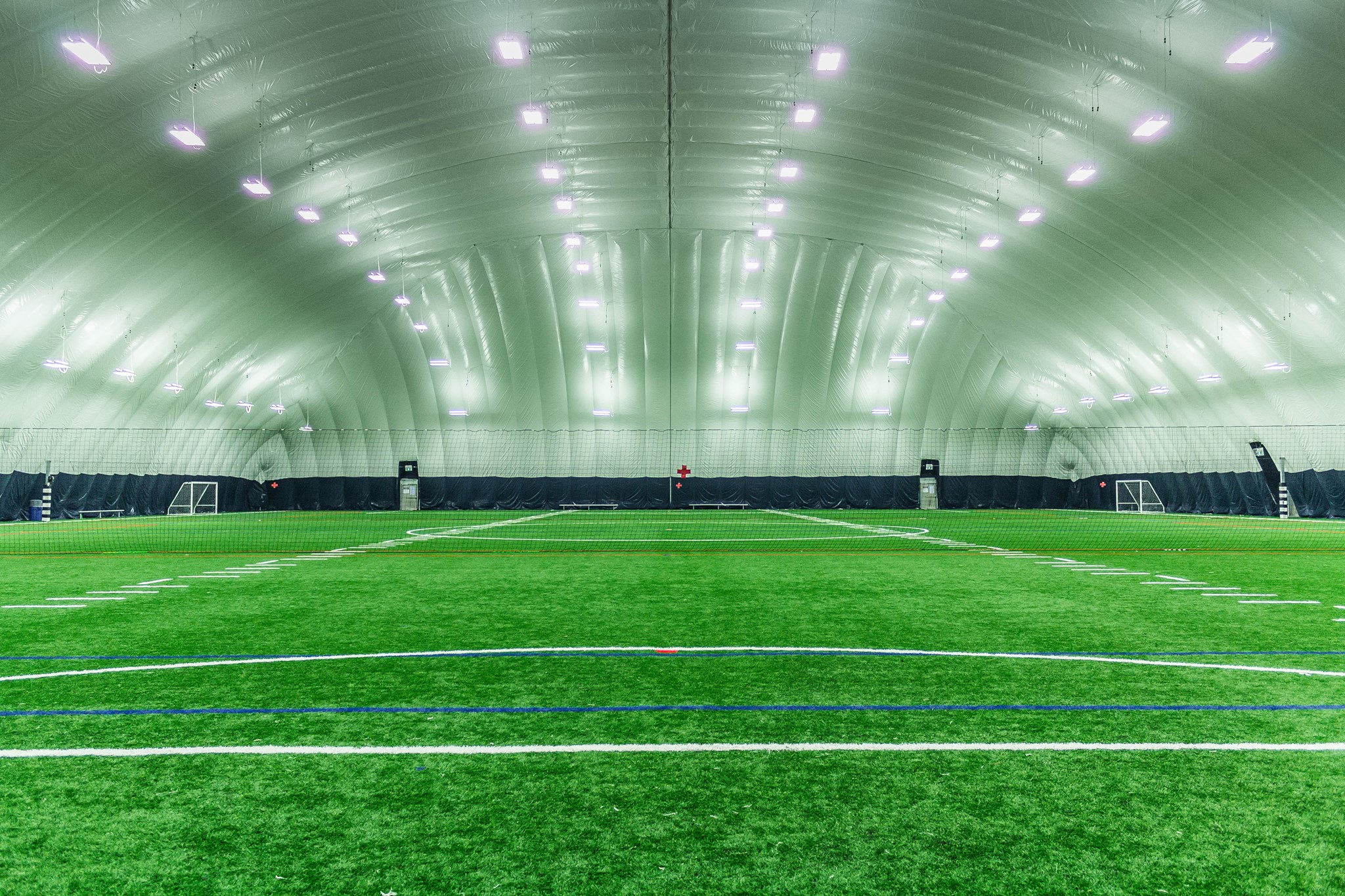 | | | |
| --- | --- | --- |
| Day | Times | Fields |
| Monday, March 12 | 9:00am - 11:00am | 1 Field |
| Tuesday, March 13 | 9:00am - 11:00am | 1 Field |
| Wednesday, March 14 | 9:00am - 11:00am | 1 Field |
| Thursday, March 15 | 1:00pm - 3:00pm | 1 Field |
| Friday, March 16 | 9:00am - 11:00am | 1 Field |
| Monday, April 2 - Community Day | 9:00am - 12:00pm | 2 Fields |
Frequently Asked Questions
What are Community Hours?
They are fixed days and times when the community can use the field for free.
They are based on the field's availability, which changes from season to season.
They take into account when TDSB students will use the field and when user groups will use the field.
They may be subject to change. Examples of why these hours may change include unforeseen scheduling conflicts, required field maintenance and repairs, etc.
It is important to note that there is a very high likelihood additional field hours are available for the community to use. These additional hours are not listed because they arise from unexpected cancellations. Generally, these cancellations happen on Saturday and Sunday afternoons.
If Central Tech Stadium has adequate advance notice of these cancellations, we will send an update via Twitter. In addition, community members are encouraged to call the facility and inquire.
How do Community Hours work?
Hours are posted on the Central Tech Stadium website.
Community members can enter the field through the clubhouse. If it is their first time using the facility, they will be asked to sign a waiver that includes an agreement to abide by facility rules.
Changes to Community Hours will be communicated through Twitter. Community members are also welcome to call the facility anytime to double-check and/or inquire about additional available time.
What else do I need to know?
Community hours are unsupervised and no equipment is provided.
Community members use the facility at their own risk and are expected to follow general rules, which are posted in and around the facility.