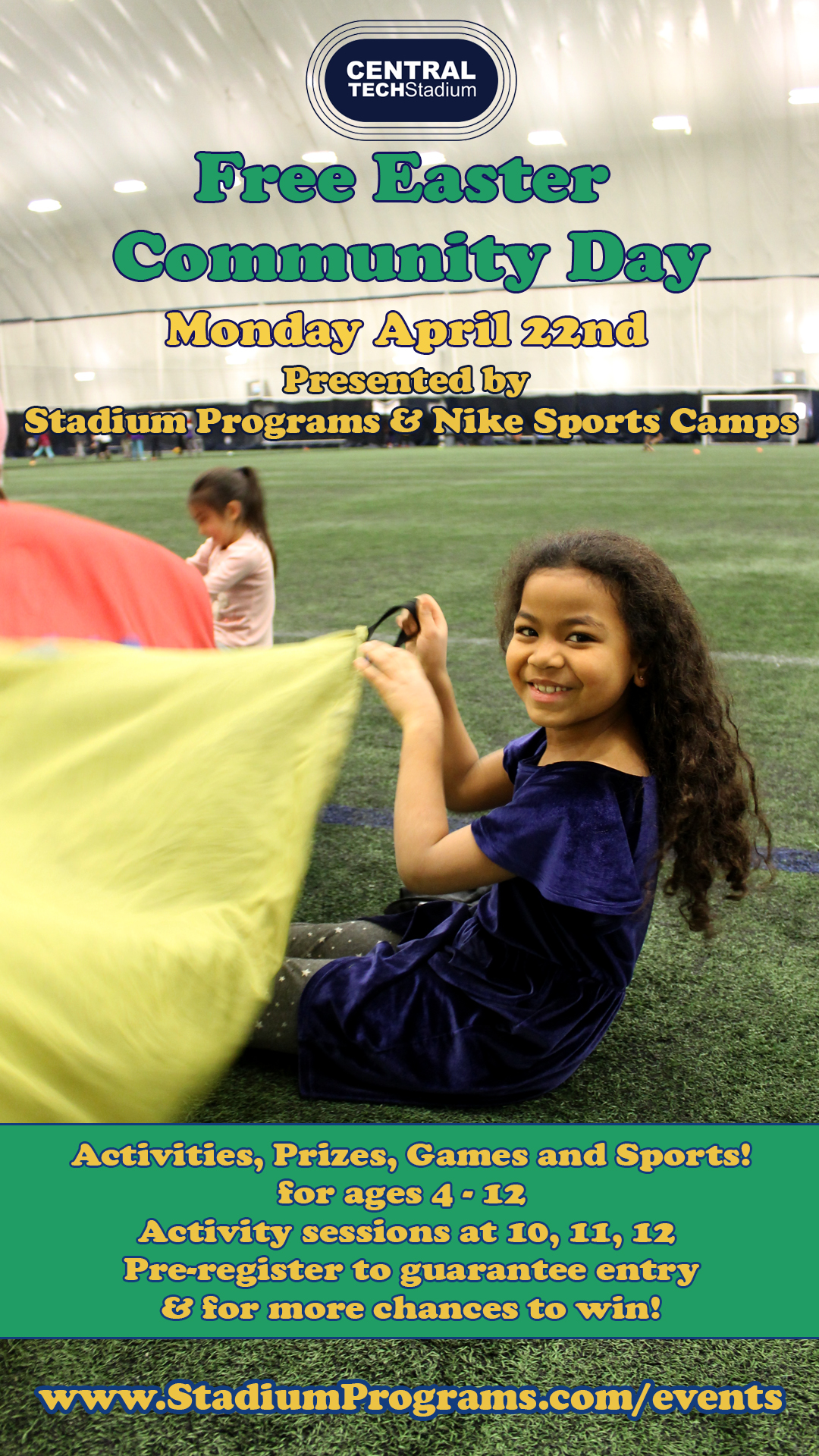 Central Tech Stadium, along with Stadium Programs and Nike Sports Camps, is excited to host a community day on April 22nd from 10:00am to 1:00pm full of games, activities and prizes!

There will be three one-hour sessions beginning at 10:00am, 11:00am, and 12:00pm - pre-registration for these sessions is strongly suggested to guarantee entry. Community Day and the activity stations are perfect for children ages 4-12. Activity stations are designed to simulate the summer camp experience at Central Tech Stadium, so if you like Community Day, you'll love our week-long summer camps offered throughout July and August.
Activity Stations include:
Nike Soccer - dribble, pass, and shoot for your chance to win a Nike prize pack!
Nike Football - run, jump, and throw with our Central Tech Stadium quarterback!
Multi-Sport - play, explore, and have fun with our multi-sport camp counsellors!
Track and Field* (weather permitting) - run, race, and jump on our six lane 400m track!
Draws will take place at the end of each session for a Free Week of Summer Camp, Nike Prize Packs and much more. Pre-registering for the sessions will give you an extra entry into the draws.
We will also have Summer Camp booths set up with our Leadership staff available to answer any questions about
For any questions about Community Day at Central Tech Stadium, please contact our team at This email address is being protected from spambots. You need JavaScript enabled to view it..