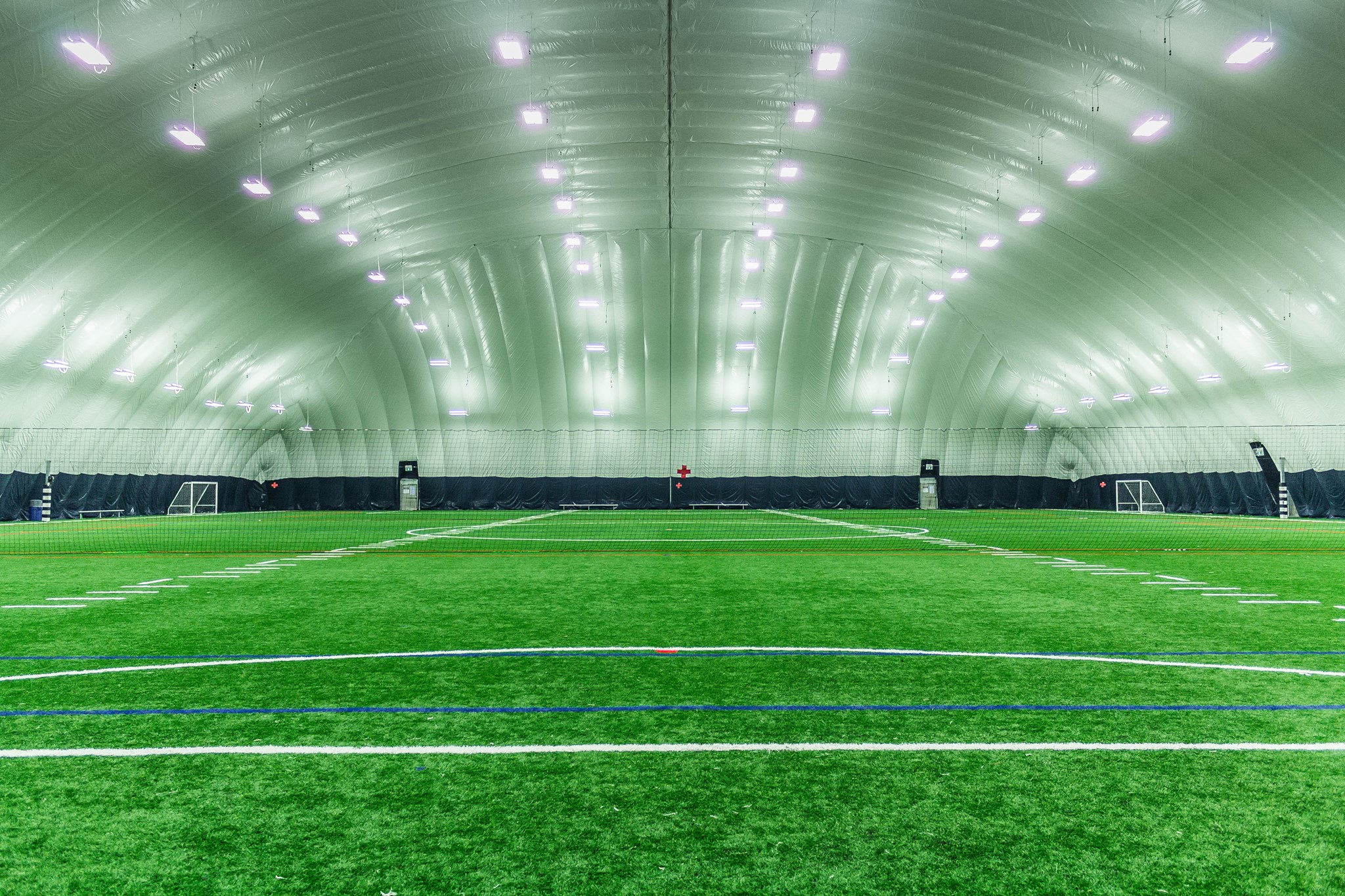 Community Hours:
Mondays – Fridays from 6:00 AM – 8:00 AM and 5:00 PM – 9:00 PM
Saturdays – Sundays: 8:00 AM – 8:00 PM
Community User Guideline (COVID-19 Update):
No groups larger than 10 people are permitted to engage in any activity while on the stadium premises.

Social distancing (6-feet apart) must be maintained to everyone's best effort.

No games or scrimmages are to be played under current restrictions by the provincial government.

Failure to adhere to such rules warrant a verbal acknowledgment by our staff and would result in the community user being asked to leave if the rules are further disobeyed.

Central Tech Stadium staff have the authority to use their discretion in restricting access to incoming users in order to maintain or reduce capacity limits inside the facility.
Frequently Asked Questions
What are Community Hours?
They are fixed days and times when the community can use the track/field for free.
They are based on the field's availability, which changes from season to season.
They take into account when TDSB students/community users and user groups will use the field.
They may be subject to change. Examples of why these hours may change include unforeseen scheduling conflicts, required field maintenance and repairs, etc.
It is important to note that there is a very high likelihood additional field hours are available for the community to use. These additional hours are not listed because they arise from unexpected cancellations.
Community members are encouraged to follow @CentralTStadium on Twitter or call the facility and inquire.
How do Community Hours work?
Hours are posted on the Central Tech Stadium website and on-site at the stadium.
Community members can enter the field through the clubhouse or the automatic gate.

Staff will be tracking all, if not most, of entrees' emails in order to maintain a database of community users to enhance the level of communication should changes to operations should be made.
Changes to Community Hours will be communicated through the Twitter account and website. Community members are also welcome to call the facility anytime to confirm and/or inquire about additional available time.
What else do I need to know?
Community hours are supervised

No equipment is provided.
Community members use the facility at their own risk and are expected to follow general rules, which are posted in and around the facility.
The track and endzones are always available at no cost during facility hours.

Rules are contingent on COVID-19 restrictions and will change as necessary.